2023 CSE Annual Meeting
April 29 – May 2, 2023
Sheraton Centre Toronto, Canada
Aligning with the city motto of Toronto, "Diversity Our Strength," the Council of Science Editors brings a diverse and robust program, demonstrating the strength of the industry and the many opportunities it has to offer. Before the annual meeting begins, take advantage of the popular CSE short courses, being offered in person this year. All attendees can choose from the 24 breakout sessions, view educational and commercial posters, and interact with exhibitors and sponsors in the exhibit hall. With ample opportunities to network with colleagues across all areas of scholarly publishing, this is a must-attend for anyone within the industry. #CSEToronto
---
Conference Pricing
All registration pricing is listed in USD.
Type
Member
Early Bird Price
(April 3)
Non-Member
Early Bird Price
(April 3)
Member
After April 3
Non-Member
After April 3
Group*
$710
$1029
$770
$1089
Individual
$776
$1095
$836
$1155
Student
$286
$286
$351
$351
One-Day Pass
$429
$539
$559
$669
Guest**
$275
$275
$310
$310
*Group rates are available to 3 or more members who are registering from the same organization.
** Guest registration covers admission to the Welcome and President's Receptions only.
---
Pre-Meeting Short Courses
CSE is excited to bring back in-person short courses this year!

Short Course
Date 
Offered
Early Bird
(April 3)
Price After
April 3
Journal Editors I & II*
April 29 & 30
$690
$730
Business of Publication Management
April 30
$435
$475
DEIA
April 30
$435
$475
Manuscript Editing
April 30
$435
$475
* Two-day course

Short Course Descriptions can be found by clicking here. 
---
Hotel Information
Rates $309 CAD per night

Sheraton Centre Toronto
123 Queen St. W | Toronto, Ontario M5H 2M9 | Canada
Book now to get the CSE 2023 group rate
---
Keynote Address: Alpha Abebe, PhD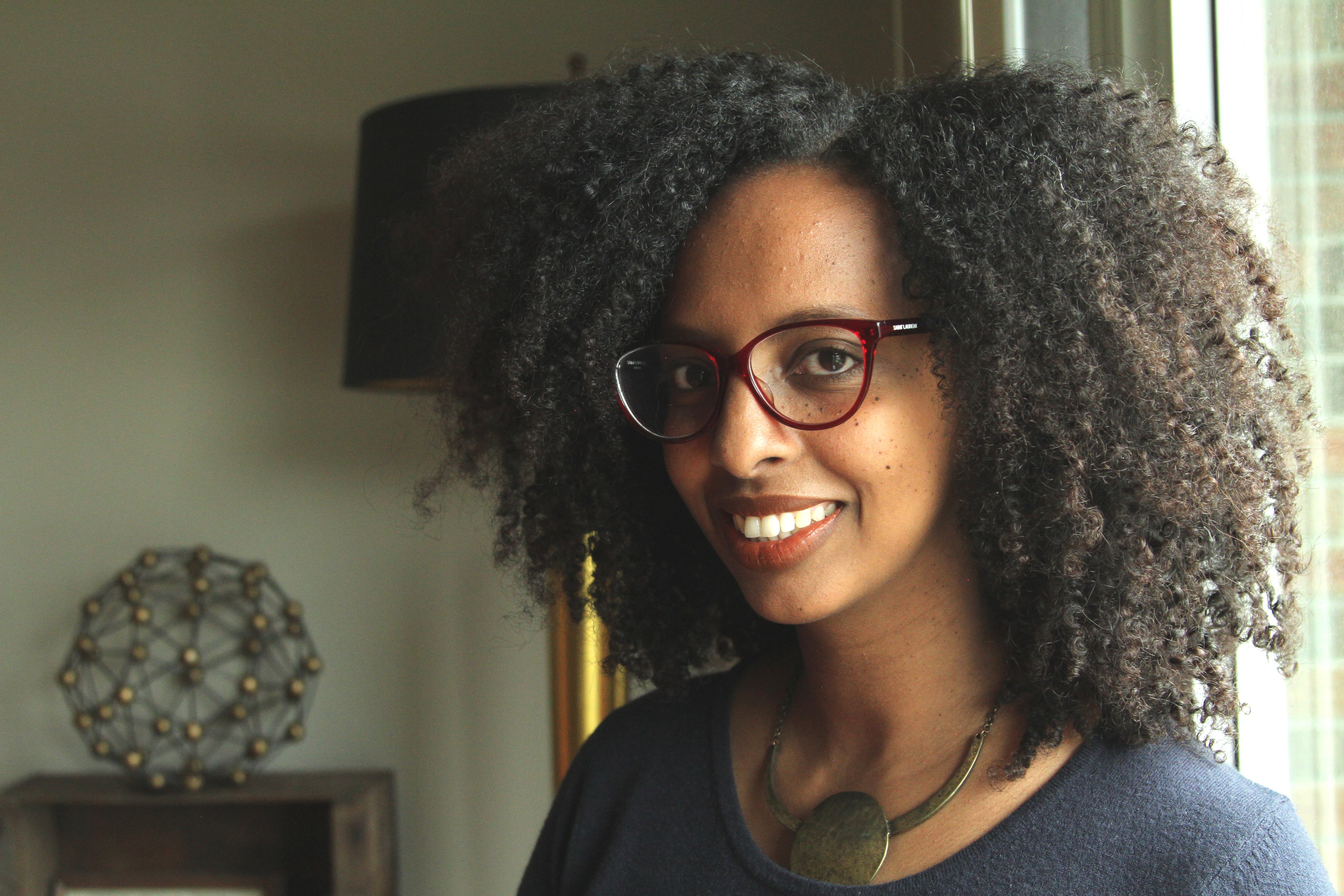 When Good Intentions Just Aren't Enough: Engaging Diverse Communities as Partners in Knowledge Production
Monday, May 1
Dr. Alpha Abebe is currently an Assistant Professor at McMaster University with the Faculty of Humanities, where she teaches a range of interdisciplinary courses focused on equity and social justice, ethical leadership and reflexivity, and critical thinking and methodologies. She is also the Faculty Lead for Africa and Black Diaspora Studies at McMaster and is involved in several initiatives focused on achieving equity at McMaster and amplifying student voice on campus.
Dr. Abebe completed her doctorate at the University of Oxford in migration and development and her previous studies in her hometown of Toronto. Her research interests include African diasporas, transnational identities, critical pedagogies, and Black community engagement.
She has spent several years as an international and community development practitioner, working in a diversity of roles ranging from front-line support to strategy and program development. Her advocacy, research, and professional efforts have been largely devoted to engaging and championing youth from racialized, Black, and under-resourced communities.
---
Plenary Address: Kasha Patel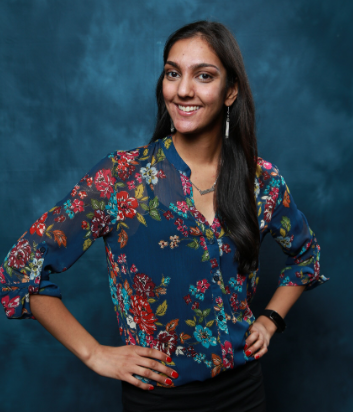 A Stand-up Comedian's Guide to Science Communication
Tuesday, May 2, 2023
Kasha Patel is a science journalist and stand-up comedian, who focuses her jokes on science and her life as an Indian American. She has been producing science-themed comedy shows through her company DC Science Comedy since 2014 and was listed on Thrillist magazine's "Best Undiscovered Comedians in the US." Her unique TEDx talk "Sneaking Science into Stand-Up" highlighted surprising revelations pulled from her analysis of more than 500 of her stand-up jokes.
With a formal education in chemistry, she has published scientific papers in chemistry, space physics, and science comedy (really). She has also presented at several scientific meetings and provided communication training to researchers at St. Jude Children's Hospital, NASA, NIH, and several museums. She has been featured on NPR, BBC World News, Travel Channel, The Science Channel, The Weather Channel, and hosted a mini-series on Scientific American and NASA TV.
---
Schedule of Events
Saturday, April 29
8:00 AM - 5:00 PM
Short Course for Journal Editors (Part 1)
Sunday, April 30
8:00 AM - 5:00 PM
Short Course for Journal Editors (Part 2)
Short Course on the Business of Publication Management
Short Course on Diversity, Equity, and Inclusion
Short Course for Manuscript Editors
6:00 PM - 7:00 PM: First Timers & New Members Reception
7:00 PM - 8:00 PM: Welcome Reception & Exhibit Hall Open
Monday, May 1
7:30 AM - 8:30 Breakfast
8:30 AM - 10:00 AM: CSE Business Meeting and Keynote Address
Keynote: When good intentions just aren't enough: Engaging diverse communities as partners in knowledge production
Alpha Abebe, PhD, Assistant Professor - McMaster University
Over the last several years, we have been confronted with several tragic events and global social movements that have compelled us to have difficult but important conversations about equity, inclusion and justice. As a result, companies, institutions, and entire industries have responded with public statements, policy changes and initiatives aimed at addressing shortcomings and opening doors to previously excluded peoples and perspectives. However well-intentioned these efforts may be, have many of them missed the mark? In her remarks, Dr. Alpha Abebe will highlight the unique position editorial professionals occupy in global knowledge production and provoke the community to think critically and honestly about the power they occupy and their efforts to include and engage diverse communities. What underlying conceptions and assumptions might be hampering these efforts? Is there a genuine willingness to share power once non-dominant communities are engaged? How can we avoid the pitfalls of performative and paternalistic action? How can we create space for diverse and innovative forms of knowledge that can deepen and expand the industry's impact?
10:30 AM - 12:00 PM: Concurrent Breakout Sessions 1
Community Peer Review: How it is evolving and what it can do for you
Pre and post publication commenting has undergone a transition from fringe to respectable. What is now more commonly called "community peer review" has grown in popularity and in quality over the past couple of years, particularly in the wake of COVID and with the explosion of preprint servers. As the reputation and utility of peer review performed outside of the journal setting has improved and multiple providers of third-party peer review services are offering various services targeted at different parts of the scholarly communications ecosystem, from preprint, to journal peer review, to post-publication commenting. This session will look at different types of community and third-party peer review services and examine how preprint servers, overlay journals, and traditional journals are integrating these services into their workflow. Attendees will learn about different services, the roles they plat in the scholarly evaluation process, and how they can be integrated into the publication processes.
Ethics Clinic: Diversity, Equity, and Inclusion and Beyond
This session is the traditional Ethics Clinic held annually at the CSE meeting and the topic this year will focus on Ethics with relation to Diversity, Equity and Inclusion (DEI). This is an interactive clinic filled with round tables and discussion. Our speakers will bring cases for discussion and each table will have the opportunity to review and discuss each case as well as hear the outcome provided from our speakers. We encourage all participants to be prepared to interact with their table and the larger group to share ideas, outcomes and ethical angles of DEI.
The Impact of OSTP for Editors: What you need to know!
There's lots of buzz about the OSTP (or Nelson) Memo and how the proposed guidelines for US Government Funders will be changing. While the biggest impact will be on grantees, publishers will Hi need to determine how to best support authors' data sharing needs, and the guidance around identifiers, repository deposit, and open data will require careful considerations. Join us for a discussion that that includes 1) an overview of the guidance issued from government agencies to date and what publishers are considering to be compliant; 2) practical implications for editors, including communicating with authors, boards, internal stakeholders in productions; and 3) implications of making data available, including how, where, and considerations for privacy.
12:00 PM - 1:00 PM: Lunch
Mentorship Roundtable - Enhancing Professional Development: Diversifying the Mentorship Program
Grab lunch and join the Mentorship Committee for a roundtable discussion of the benefits of participating in the mentorship program!
1:00 PM - 2:00 PM: Concurrent Breakout Sessions 2
Partnering to improve equity in publishing
The publishing ecosystem faces unique challenges and opportunities in pursuing equity, as does research more generally. Publishers and editors, together with societies, funders, and research institutions, are uniquely positioned to address these challenges by crafting systemic ways of supporting equity in science and research. This panel will explore what publishers and editors can do to address inequity at its source, before a publication lands on their desks. It will focus on partnership as a theme and highlight the different ways that publishers, funders, societies, and others are working with each other and with the research community to achieve equity in publishing and in the scientific process at large. The panel will include a discussion of efforts that different stakeholders are making to increase outreach in underserved researcher communities and to improve transparency and information about the publishing process.
How to increase your journal's visibility and impact to work toward a sustainable future
The UN Sustainable Development Goals (https://sdgs.un.org/goals) set out a blueprint for a sustainable future. The challenges that the Goals address have intensified since their adoption, and science-based solutions are needed now more than ever. The creation of the SDG Publishers Compact in 2020 recognizes the crucial role of publishers in raising awareness and communicating knowledge about the SDGs. The Goals offer opportunities for collaboration and connection across disciplines and sectors, and engagement with authors and readers outside of a journal's core audience. In this session, panelists representing different parts of the research ecosystem will share their experience on topics including finding the points of connection between your journal and the Goals, publishing cross-disciplinary research, engaging in cross-disciplinary and cross-sectoral collaborations, and developing content to enhance relevance to non-academic audiences. The discussion will provide practical advice to help you and your journal along your journey toward engaging with the SDGs.
Text Recycling in Scientific Writing: What Editors Need to Know
For the past two decades, text recycling (AKA "self-plagiarism") has been a source of considerable confusion and frustration for science editors. Over the past six years, the Text Recycling Research Project (TRRP) has been studying the ethical, legal, and practical issues of text recycling in scientific writing and developing a variety of resources for editors and authors. Two members of the TRRP -- Cary Moskovitz, director and lead P.I., and Dave Hansen, Executive Director at Authors Alliance -- will give an overview of the underlying ethical and legal issues and review two key resources from the TRRP: "Best Practices for Researchers" and the "Model Text Recycling Policy." Following this lecture will be time for Q&A.
2:30 PM - 3:30 PM: Concurrent Breakout Sessions 3
Impact and Innovation in an Open Access Future: Transformative Agreements and New Publishing Models
As the momentum towards open science continues to build, how are emerging trends and innovations impacting open access publishing, and how can we adopt and adapt? This panel-style session will bring together key stakeholders from open access publishing and academia to examine how transformative agreements, other innovative deals, and publishing models like overlay journals are changing the open-access landscape. Real-world experiences and perspectives gained from operationalizing these approaches will be shared and discussed. The panel will reflect on the perceived challenges and opportunities from different viewpoints, and the impact on business models, publishing operations, and editorial workflows.
The Missing Middle: Supporting the (Early) Mid-Career Researcher
Because academic editorial roles at most journals and organizations are filled by senior researchers, there has been a growing recognition of the importance of involving early career researchers in the editorial process through training programs and additional support. However, once a researcher moves to the mid stage of their career, opportunities to become involved in the editorial process diminish. Likewise, how to continue to involve early career researchers after their training programs have ended is rarely discussed. This session will highlight innovative programs at journals and organizations that are designed to support researchers into the middle of their career and beyond.
Collaborative Copy Editing: Helping the Author Help You
Copy editors frequently act as a bridge between the author and the editorial office in the later stages of production and often represent an author's final opportunity to refine their prose and reconcile any conflicts with house style before publication, a process that can cause stress and frustration for both parties. This session will offer tips to help copy editors fulfill their responsibilities while also considering the author's perspective, including best practices for editing articles written by nonnative English-speaking authors, effective author querying, and respectful query resolution for complex and/or sensitive topics.
4:00 PM - 5:00 PM: Concurrent Breakout Sessions 4
Evolving Research Attitudes Towards Journals and Scholarly Publishers
There is a growing conversation among researchers/authors about the value of journals, and in particular, the value of publishers. This session will pull together researchers and publishers to have a conversation about how researchers' views on journals have evolved, as well as what they see as the future of journals and publishers. This will be an interesting discussion that helps editorial professionals better understand the specific views of the researchers they serve. The researcher group is one we don't often have the opportunity to hear from and it will be beneficial to have this insight.
How can genetic information in Journals be standardized and shared?
Editorial board members and editorial office staff are often required to ensure that authors submitting manuscripts to journals have complied with current standards. Our workgroup set out to ensure that journals were aware of standards around reporting human DNA sequence changes (variants), and to provide guidance and assistance (both automated and via chat) to journals to ensure those standards were met. In this session, the HUGO team, Aries staff and Editors will present how automated variant verification and data sharing can be incorporated during manuscript processing. Feedback from the audience will be encouraged to adapt the approach for the broad range of journals publishing genetic data.
Incorporating Demographic Data from Authors, Reviewers, and Editors to Understand and Reflect the Diversity of Your Community
Does your organization already receive and use demographic data regarding your Authors, Reviewers, and Editors? Is it being used in ways that help you understand your community and reflect the diversity of that community? This roundtable session will include brief presentations from panelists working at organizations who have experience collecting demographic data and will be followed by an extensive Question and Answer period. We will also cover the Joint commitment for action on inclusion and diversity in publishing and the standardized questions for self-reported diversity data collection that the group endorses. Bring your experience and your questions to this important conversation!
5:00 PM - 7:00 PM: President's Reception
7:00 PM: Dinner Conversations
Tuesday, May 2
7:30 AM - 8:30 Breakfast
Professional Development Roundtable: Lesser-Known Career Options in Scientific Editing
Grab breakfast and join the Professional Development Committee for a roundtable about lesser-known career options for scientific editors! We will explore career options outside of journal publishing for those who love science and editing but don't necessarily feel that manuscript editing or journal publishing is a fit. Attendees can expect to hear from multiple perspectives from a number of industries including medical communications. Speakers will provide background information on their education and career paths and how they landed where they are today. Attendees will be able to ask questions about the different careers.
8:30 AM - 9:30 AM: Plenary Address
A Stand-up Comedian's Guide to Science Communication
Kasha Patel
Good communication is important in a healthy relationship, functional workplace and, of course, a riveting scientific journal. Researchers face the significant task of exploring life's pressing questions: Why did someone become sick? Can we find a cure for an emerging disease? Is that dress gold or blue? But even the most rigorous studies can go unnoticed if people don't click it or aren't able to easily understand it. Some research even shows that presenting straight facts don't change people's beliefs and don't really help combat misinformation. Science communicator and comedian Kasha Patel will share the basic tenets of relatable science communication. She will also share unorthodox ways people share scientific findings to reach audiences. Attendees will pick up practical tips on making science more fun and accessible, learn to assess the risks and pitfalls of incorporating humor, and, most importantly, gain inspiration for thinking about communicating science in a more creative way.
9:45 AM - 10:45 AM: Concurrent Breakout Sessions 5
Addressing helicopter research: journal policies for equitable collaborations
The practice of researchers from higher-income countries completing research or field work in lower-income or resource-poor countries without engaging the local community or researchers is known as helicopter research or parachute science. This session highlights the role that scientific journals play in helping address this growing area of concern within the scientific community. The session will feature panelists from journals that have recently announced global inclusivity policies who will talk about the development and implementation of their policies, to promote more equitable international scientific collaborations. Attendees will gain knowledge about this important issue and strategies for exploring and developing similar policies for their journals.
Author Experience (AX): Building a framework for successful author engagement
While authors have always been super important, the rise of the Open Access has put the author at the forefront of organizational agendas. In this session, we introduce the concept of AX (author experience) – what it is, why it matters, and what it means for Publishers. Panelists will highlight strategies tested and challenges faced in the quest to improve author experience. The session will emphasize marketing as it is the function that requires the most transformation. For marketing, AX is not simply a shift in messaging. Communicating and engaging with authors requires new tools, techniques, and expertise.
Journal Quality Indicators
There are many ways to measure the quality of a journal. While Journal Impact Factor has long been the standard by which authors determine journal quality, there are other metrics that can also be good indicators as to how authors and published articles perform. This session will explain some of the changes coming to Impact Factor calculations in 2023 and also discuss DORA (Declaration on Research Assessment) and other ways to measure author, article, and journal impact such as Altmetric, h-index, CiteScore or Eigenfactor. Attendees will learn how to measure impact, the advantages and limitations of each type of metric, and how to use the information to benefit their publication.
11:15 AM - 12:15 PM: Concurrent Breakout Sessions 6
Examining the Editorial Office Toolkit
In the current climate of integrations of external software to assist the Editorial Office, we ask how useful these additions are, who uses them and how beneficial are they to the peer review process. In this panel, we discuss a range of products but presented by the users, not the vendors. Our speakers will give the audience an insight into the practical side of these packages, explain how they have integrated them into their daily process, explain how they have helped (or hindered), and what they have learned from using them. A practical question and answer session will also be key to allow the audience to understand whether they could also benefit from new technology.
Inclusive Language in Scientific Style Guides
A number of style manuals in scientific publishing offer guidance on inclusive language, addressing terms used to discuss patients' and study participants' race and ethnicity, ancestry, sex and gender, sexual orientation, personal pronouns, age, socioeconomic status, diseases, disorders, and conditions, and disabilities. This panel discussion will provide key highlights and updates from several of these style guides, including the AMA Manual of Style [AMA], American Chemical Society Inclusivity Style Guide [ACS], Publication Manual of the American Psychological Association [APA], and CSE's Scientific Style and Format [CSE]. Panelists will have examples and resources to share. Session attendees are welcome to bring questions.
To love or leave: Working with publishers in an age of transformation
As the business of publishing rapidly evolves, scholarly societies are looking for a partner, model, and support that best aligns with their publication program's ambitions. In this panel discussion, speakers will highlight the pros and cons of moving publishers, how to evaluate a publisher for a future that does not exist yet, and provide firsthand accounts from journals that have navigated whether to go out for tender or not (and why). The session aims to focus on the business of publications, the relationship between societies and publishers, and this common but daunting stage in a journal's life cycle.
12:15 PM - 1:45 PM: Awards Luncheon

2:00 PM - 3:00 PM: Concurrent Breakout Sessions 7
Enhancing Partnerships of Institutions and Journals: A Call-to-Action for Responding to Accusations of Research Misconduct
Promoting and protecting the integrity of the research record is an essential and fundamental goal shared by institutions and journals. While both groups are equally committed to ensuring the reliability of published data, interactions between the groups may be challenging in the context of research misconduct proceedings. A Working Group composed of senior, experienced US RIOs, journal editors, and publishing staff held a series of virtual meetings to improve the transparency and collaboration between institutions and journals to ensure that research misconduct and publication ethics are managed properly and efficiently. This panel will review key concepts that emerged from Working Group discussions, including a call-to-action for both institutions and journals to consider some provocative recommendations to 1) better ensure the validity of the research record, 2) to allow earlier communications between institutions and journals, and 3) to raise author awareness for how journals manage and report potential research misconduct concerns.
Maintaining Relevance: Strategies to Drive User Engagement with Journal Articles
Promoting engagement with journal content is essential to maintaining relevance in today's competitive STEM environment. How to engage younger generations of researchers is challenging the status quo. Article discovery by researchers has changed and grown, as have user expectations. Publishers are rising to meet the demands of this new ecosystem. "Enhanced publication content" includes content that can be reused in social media outlets, as well as to attract readers at the peripheries of scientific disciplines, and beyond—whether experts in related fields or nonscientists seeking specific information. Such content—including visual abstracts and infographics, video, podcasts, and plain language summaries—can be created at the journal level or the organizational level. This session will focus on how journals, societies, and publishers handle this material to promote engagement with researchers and audiences far beyond the original article's readership.
Using Data to Inform OA Strategy: Value, Impact, Awareness
As the transition from subscription to OA accelerates, organizations must use data to guide their OA strategy. Ranging from publication and author affiliation data to information around APC processing and deal compliance/ROI, from usage to funding statements. To ensure deal- and funder-mandate compliance, systems can only track at the level of the data quality that they process. This session looks at data sources and tools used by publishers, libraries, and vendors to utilize and improve available data to understand the world of OA. We'll learn about data sources, data clean up, system administration, and global, granular usage data, all while preserving privacy and transparency.
3:30 PM - 4:30 PM: Concurrent Breakout Sessions 8
Monitoring and Rewarding Editorial Performance Under OA Business Models
Many journals will need to publish more papers to remain financially sustainable as they transition to an open access model. However, editors often want to create selective journals that highlight the best research to their communities. This new tension between the editorial and commercial sides of journal publishing must be managed carefully. Editorial independence is vital, so consideration of firewalls between editorial and financial strategy is critical. Providing an outstanding author experience is an area of common ground, but that means editorial performance must be monitored more closely than ever before. This session will air these tensions and provide practical advice for editors and publishers, such as: (1) How should editor performance be monitored? (2) How should editors be rewarded and incentivized for their efforts? (3) What's a reasonable workload for an editor? How does that impact turnaround times? (4) How can article-volume targets be agreed in an appropriate way?
Registered reports and public registries – the value for journals
Preregistration can effectively improve the quality of research. Therefore, some journals are offering registered reports. Other journals are encouraging preregistration in public registries. Preregistration of studies is not mandatory for most research areas and its adoption is still low. However, in clinical research, journal editors pushed the spread of pre-registration and enforced it. In the proposed session, we want to discuss the role of publishers in the implementation of preregistration in different research areas. We want to talk about possible measures that could help increase the uptake of preregistration, such as open science badges or implementation in author guidelines or reporting checklists. We also want to talk about future strategies i.e. the advantages and disadvantages of registered reports versus preregistration in public registries.
Implementing Accessibility: Pathways to Success
Join us as we highlight examples of how publishers have implemented accessibility in its various forms, including in production, workflow changes, and publication websites. Attendees will hear relevant and relatable case studies from publication experts who have joined the effort to make their products more accessible and discoverable.